We are a Center that offers Education in Yoga Teaching, Yoga Therapy, and the Vedic Sciences as well as regular Yoga Classes.
It is unknown how long guidelines for the coronavirus pandemic will be in place.
We are offering online opportunities to honor the current guidelines to reduce the spread of COVID-19.
As appropriate, we will build our classes, courses, and trainings into hybrid or in-person attendance.
Our goal is to maintain the integrity of the curriculum and yoga experience in what we offer.
Each class, workshop or program will have a specific format based on class content.
Review the offering you are taking and feel free to Contact Us if you have questions.
For us, yoga is more than asana.
Small classes provide personalized instruction.
Join others that are like-minded.
Dig a deep well through knowledge and practices.
Located Centrally in Denver ~ 3333 Federal Blvd. Denver, CO 80211 ~ Parking lot through the alley
Located Centrally in Denver
3333 Federal Blvd. Denver CO 80211
Parking lot through the alley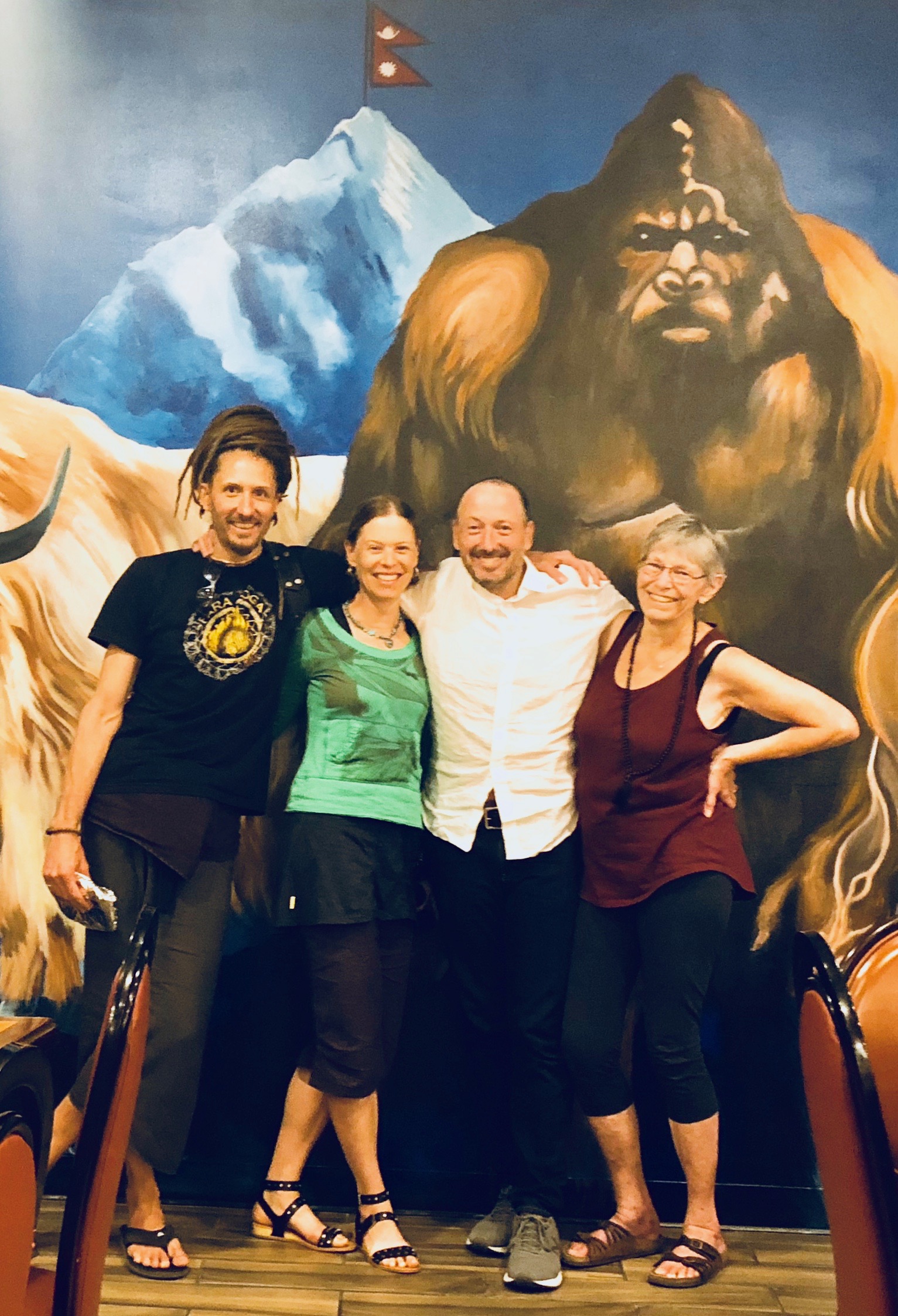 What is Kula Sangha?
May 11
9 – 9:45 a.m. MT
Online Session, Open to All
Kula Sangha Meditations
Together, Jeremy, Priti, John, and Hansa are creating and cultivating an inclusive community to support practicing their dharma and living the path of love. These Kula Sangha Meditations are offered for free but they graciously receive any donation you might make for your attendance. 
Path of Love Meditations
Online Session, Open to All
Hansa and Kourtney are offering this opportunity for group meditation focused on the Path of Love. Path of Love aims to inspire people to elevate their hearts and minds to understand that a world filled with love and peace is a reality we can collectively move towards. We are asking everyone to share a reading, then, in silence, receive the words. The readings can be whatever calls you. 
Mala Chanting with Hansa
In this brief complimentary video training, Hansa introduces some details about using a mala for your chanting and meditation practices.
The goal is to add meaning to the purposeful practices you may already be employing or intend to begin working with. 
See more on our YouTube page.