Yoga Trainings and Workshops
Advanced registration is required in our Yoga Trainings and Workshops. Don't delay!
Please register by 2 weeks of the program start date as classes without minimum registration will be canceled. Some classes offer early discounts that you won't want to miss.
Listed below are our current offerings in order of date. If PYTT is indicated, you must have a basic 200-hour certification to register and the course can be applied toward your advanced training hours, though there are some instances where exceptions are made. These and other workshops, "Open to All", may be attended by anyone in the community for personal growth.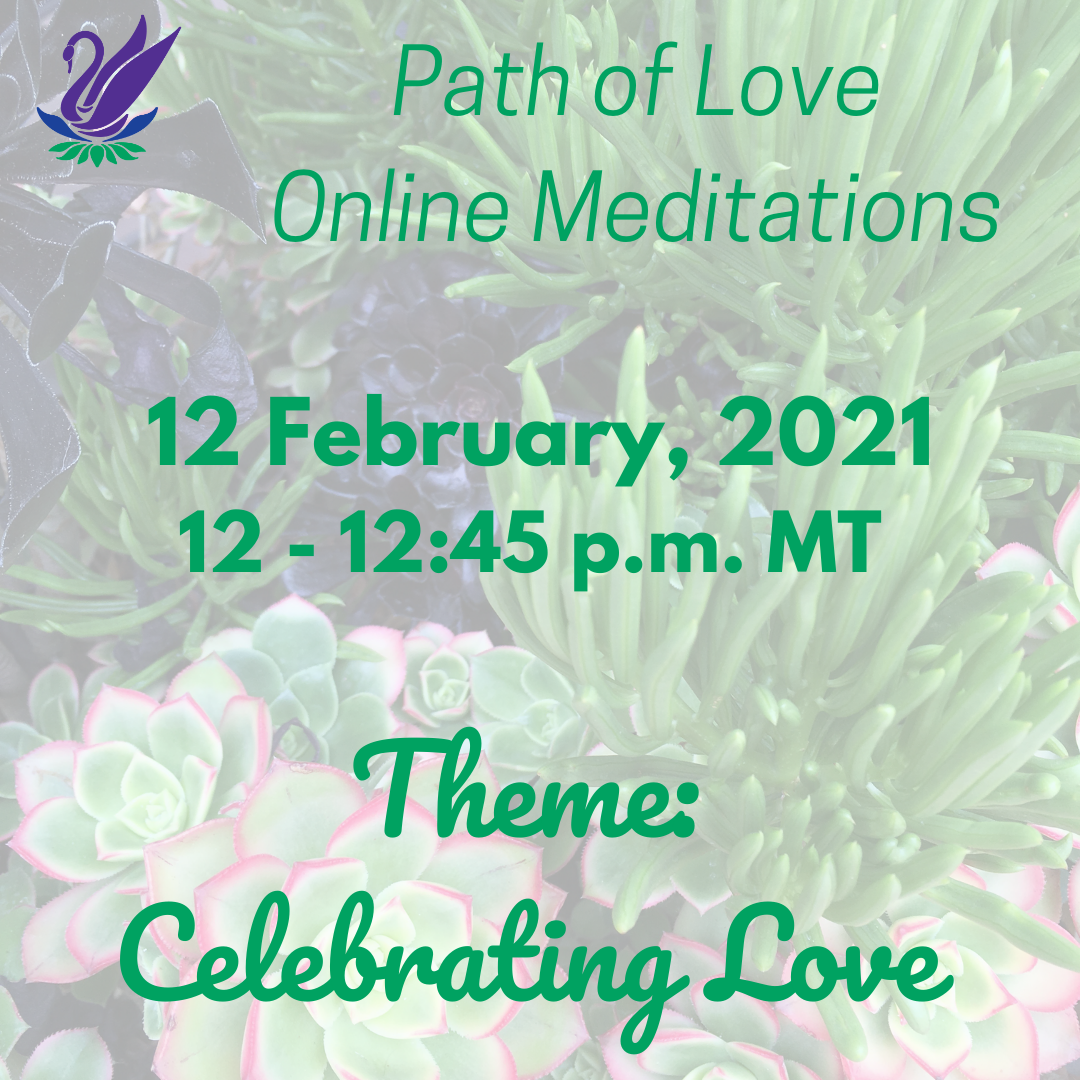 Path of Love Meditations
Online Session, Open to All
Hansa and Kourtney are offering this opportunity for group meditation focused on the Path of Love. Path of Love aims to inspire people to elevate their hearts and minds to understand that a world filled with love and peace is a reality we can collectively move towards. We are asking everyone to share a reading, then, in silence, receive the words. The readings can be whatever calls you.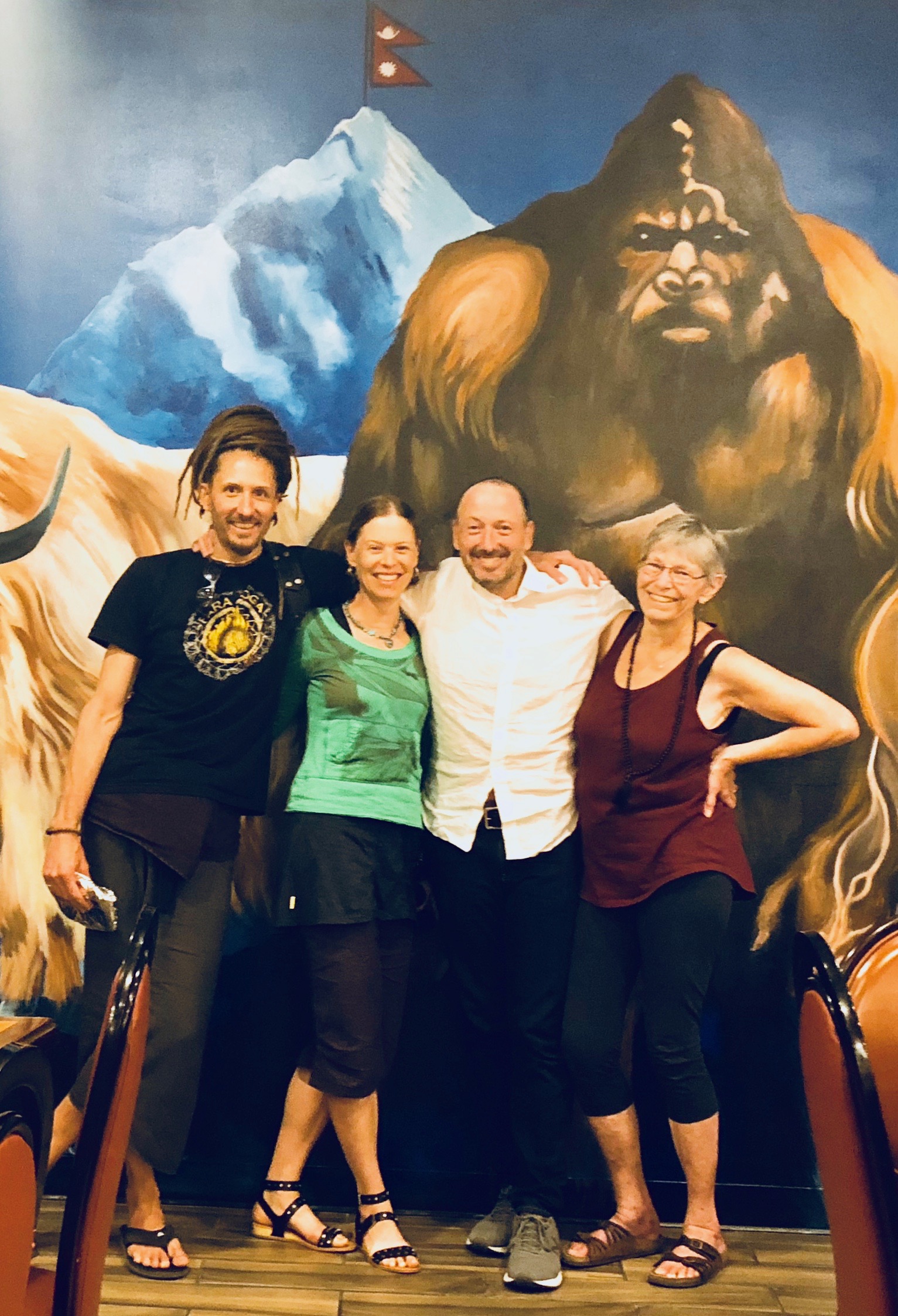 Register in advance for this meeting:
coming soon…
After registering, you will receive a confirmation email containing information about joining the meeting.
Coming Soon – next month's meditation
9 – 9:45 a.m. MT
Online Session, Open to All
Kula Sangha Meditations
Together, Jeremy, Priti, John, and Hansa are creating and cultivating an inclusive community to support practicing their dharma and living the path of love. These Kula Sangha Meditations are offered for free but they graciously receive any donation you might make for your attendance. 
Deepening Practices: Maturing the Foundations (PYTT)
Advanced training for all Yoga Teachers
The full course is required for Yoga Therapy training (Aug. 2021)
Don't delay to submit your application
Next offering, full course registration:
June 7 – August 2, 2021: meets weekly 4 hours + full weekend June 25 & 26
Join Hansa in this review of the following
topics
.
Deepening Practices: Foundations
Deepening Practices: Exploring Tools and Yoga Therapy vs Yoga Teaching
Deepening Practices: An Overview of Classical Texts
Esoteric Anatomy Weekend, a component of Deepening Practices
Subtle Body Anatomy (PYTT) (APD)
June 25 & 26, 2021
APD credit for C-IAYT for Yoga Therapists
Part of DP sessions Advanced Yoga Teacher Training
Online Session
There is more to yoga than meets the eye!
This session is also a part of the Deepening Practices series, you may link through there too for more information. A 'must-attend' class for anyone wanting to take their knowledge of the deepest parts of yoga practice and philosophy to the next level.
My Body Says What! Body Reading for Yoga Therapists
New date TBA for safety of in-person gathering
APD credit for C-IAYT
FOR Yoga Therapists
Advanced Yoga Teachers with Instructor approval
Join Hansa to explore reading the physical and subtle energies of a client's body. We will look at the ancient teachings and how they may be interpreted that allows the body to become a Silent Communicator. The information will be translated to the practical applications of reading a yoga therapy client's body for the purposes of understanding the client and knowing limitations to provide adaptive protocol, and ultimately, to support our awareness of what impact our yoga therapy guidance has on their body, mind, emotions and Spirit.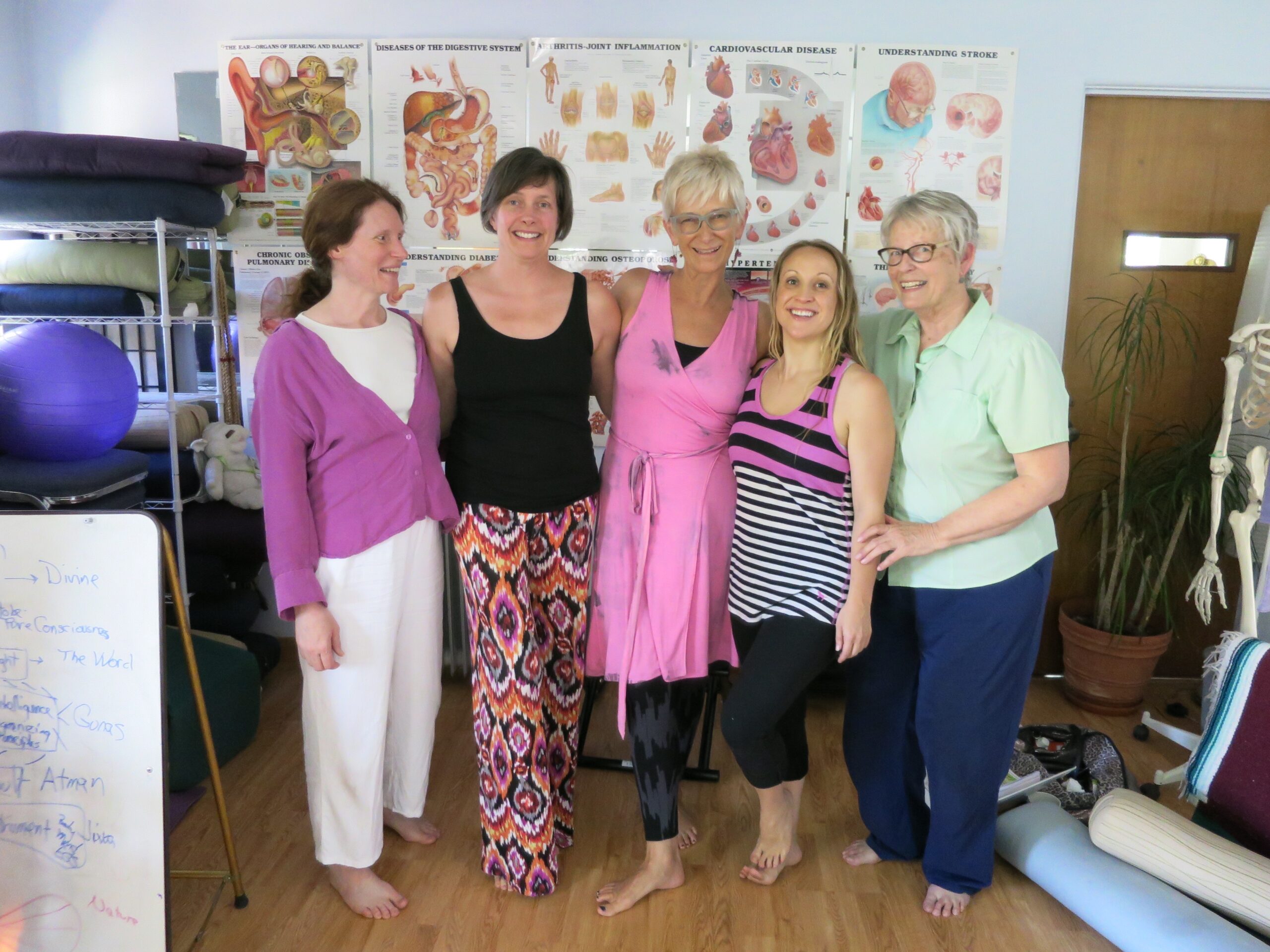 PranaYoga Cikitsa: Yoga Therapist Training
*new date*: Begins August 7-8, 2021
Note: Deepening Practices is a prerequisite
Applications due in advance to evaluate your education and experience
The PranaYoga Cikitsa (Sanskrit for therapy) training is the most extensive training program offered in the United States.  It is a 1370-hour training integrating the philosophy of yoga and Kashmir Shaivism with structural yoga, ayurveda, and multiple tools of yoga that includes, but is not limited to, an overview of:  asana, pranayama, meditation, mudra, mantra, pratipaksha bhavana, yoga nidra, jyotisha, color therapy, mitahara (diet), vihara, vastu shastra, ritual, yoga nidra svadyayam and others. Taught by Hansa, Helgrid and Anandi.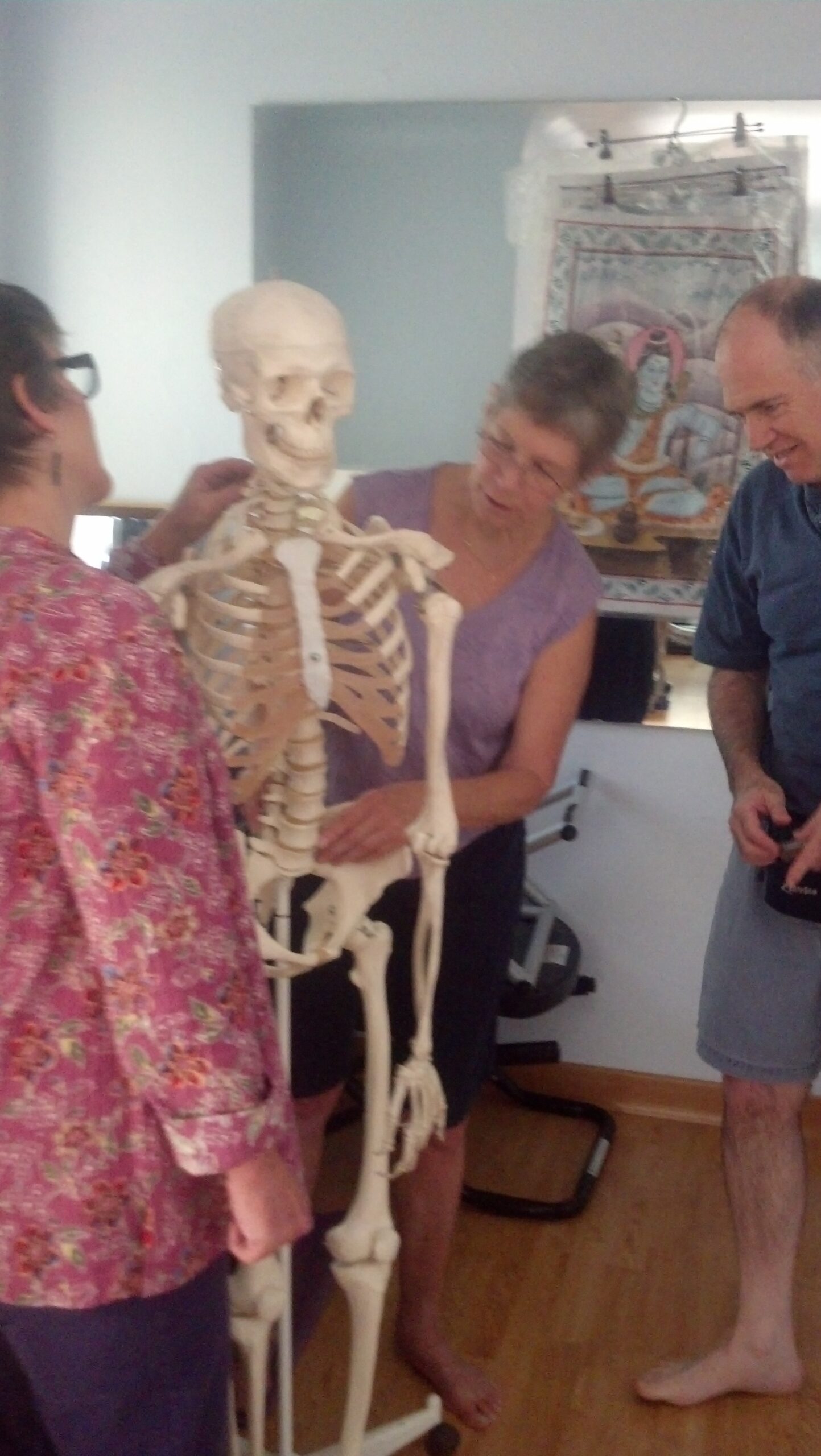 Contemplative Yoga Teacher Training
New schedule TBA
a 10-month training
Applications due in advance
Our program goes above and beyond most basic trainings of 200 hours; it offers an additional 65 hours built in to help you hone your yoga teaching skills and develop a deep personal practice while addressing a complete curriculum. It's purpose is to introduce the foundations for teaching yoga and developing a yogasana class. Our program has deep roots in the Kripalu tradition and classical yogasana techniques offering an inclusive experience of the spiritual foundations within a traditional yoga practice. Taught by Mary-Ann and Sandy.
Regarding the following:
Our intention is to offer these Yoga Trainings & Workshops and yet we are weighing the impact before making final decisions about rescheduling due to the coronavirus.
We'll roll this over as things regarding the COVID-19 pandemic evolve.
Best Practices in Physical Application of Yoga Therapy (PYTT)
Postponed due to the current pandemic
This is an in-person offering
Join Priti as she shares best practices that offer principles and techniques to support life-long vibrancy for practitioners, as well as empowering practitioners and teachers to utilize touch and physical assistance to catalyze and transmit the experience of integration.
Supporting Students with Props (PYTT)
Postponed due to the current pandemic
This is an in-person offering
Join Sandy and Mary-Ann for this continuing education class specifically focused on the use of external props. Working with props adds variety and a new way to explore awareness of the body — the silent communicator of the Spirit. Join us as we deepen the experience of integrating props as a tools for exploring the multiple dimensions of yogāsana.