Yoga Therapist certification: PranaYoga Cikitsa Training
Our next training will begin in 2023! 
The depth of Yoga Therapy study provides multiple tools and techniques that enable the practitioner to work with the many facets of each client from a holistic approach.
Advanced yoga teachers can apply now! If you have not completed advanced yoga training, check out our 
300 Hour + PranaYoga Teacher Training (PYTT). With rolling registration, you can join at any time and, depending on your schedule and interests, you can complete it within 1-3 years so you can move right into our full Yoga Therapy program.
Learn more about the program below and contact us for your next steps! 
Contact us with any questions
For the PranaYoga Cikitsa Training, we encourage students to have a strong background in the foundations of yoga philosophy yogasana, pranayama, meditation, ayurveda, and mantra prior to starting the full training. A minimum of 500 hours of yoga education is required prior to starting the PranaYoga Cikitsa Training, including a minimum of 3 years of personal practice and two years teaching (or special considerations must be approved by the director). Our goal is to teach the application of yoga tools in a therapeutic setting.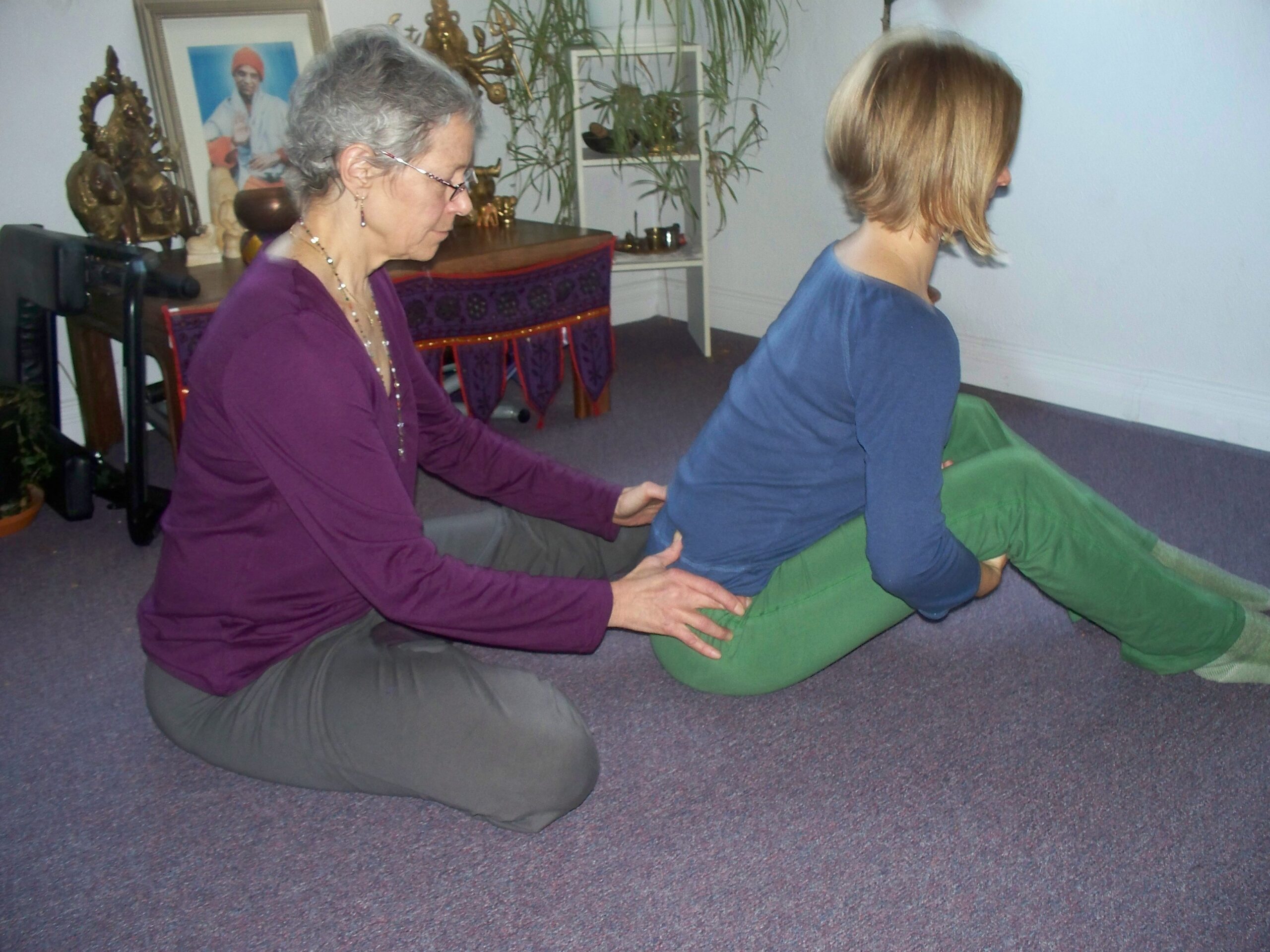 Within your application for this program, the questions will draw out your desire to expand into yoga therapy. The application will also include an exam that will illustrate the previous education you've had in yoga and the application of subtle body and yoga philosophy within teaching yoga.
In this 1380-hour PranaYoga Cikitsa Training, you will gain the tools to be able to apply yoga therapeutically in many different applications to facilitate people transforming their life.  Additionally, you will deepen your own personal yoga connection and practice.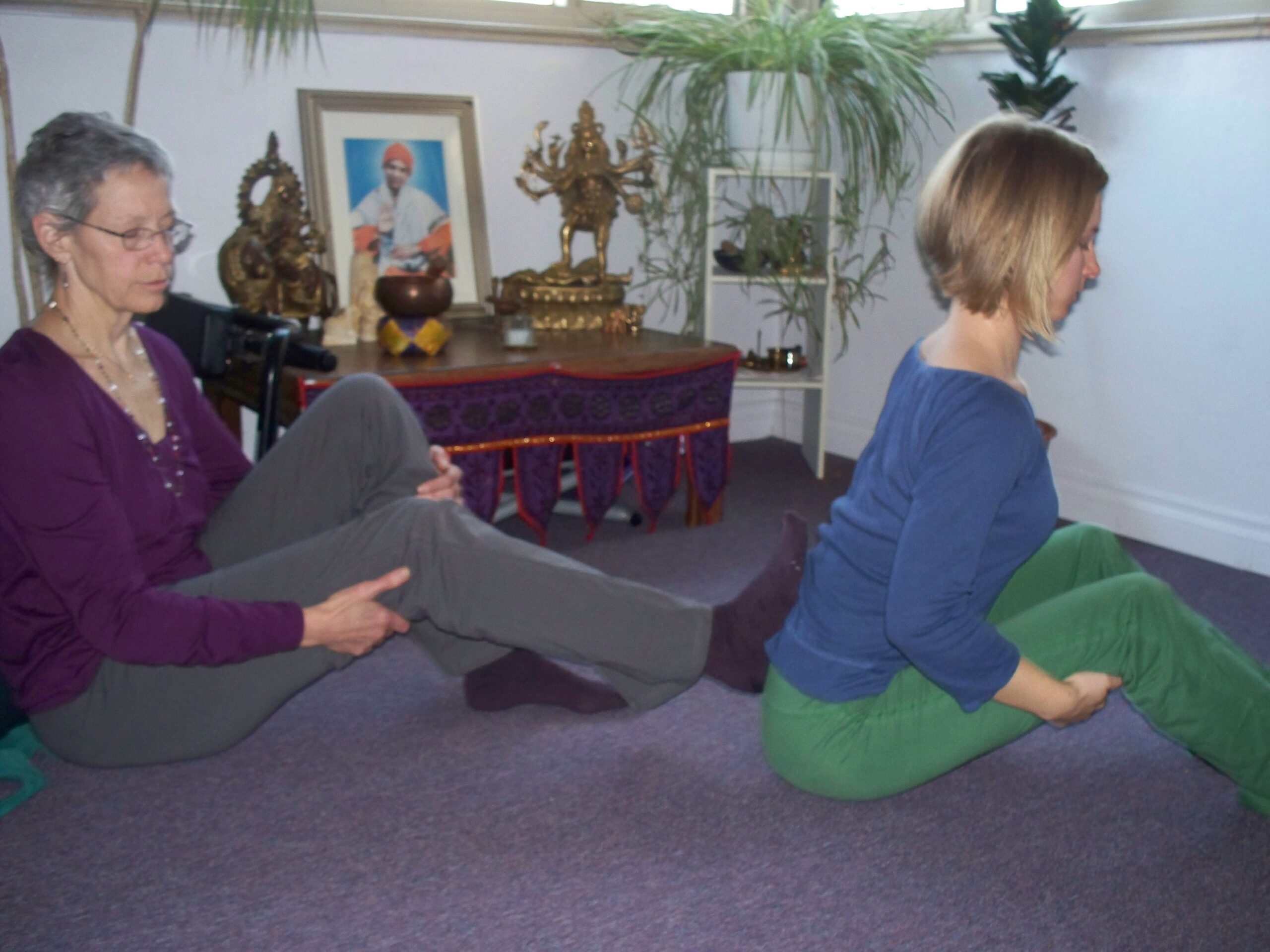 You are required to take a bridge program training, Deepening Practices, offered before the full Yoga Cikitsa training begins: Bridge Training and advanced Continuing Education course, Deepening Practices
Deepening Practices is an opportunity to introduce yourself to aspects of yoga that may not have been included in your basic training, or support maturing your basic yoga foundational knowledge.
The bridge course is a 45-hour advanced continuing education course. Come and experience PranaYoga's style of teaching before committing to the full training. Additionally, this class may help you to choose further advanced trainings as it includes a survey of advanced yoga topics. 
Our CYTT, PYTT, and PYCT trainings are registered for VA Education Benefits
for in-person attendance. 
Taught by a knowledgeable team of

 teachers

.
Curriculum by Hansa C-IAYT, LMT, KCYT, yoga instructor since 1998.

Our Yoga Therapist training program known as 
PranaYoga Cikitsa: The Therapeutic Application of Yoga
is accredited by the
International Association of Yoga Therapists.
For more information, visit: www.iayt.org
PranaYoga Cikitsa: The Therapeutic Application of Yoga

Throughout the training, you will:
* Increase your knowledge about human anatomy from the western anatomical perspective as you deepen Eastern philosophy knowledge, gaining an expanded understanding of anatomical movement and the chakra-s, kosha-s, vayu-s.
* Discover Yoga's sister science, Ayurveda, and how to custom tailor therapeutic yoga routines based on ayurvedic principles.
* Learn adaptations for yogasana (postures) for various concerns such as back problems, joint dysfunction, tight muscles, fibryomyalgia, depression and other considerations.
* Gain tools to help support the emotional, social, and spiritual development of each individual.
* Study the foundations of yoga cikitsa as outlined in classical yoga texts.
Each module of the PranaYoga Cikitsa Training will help you mature your Yoga Cikitsa skills:
After the first module, you will be able to apply basic structural yoga therapy.  You will be grounded in basic body reading for yoga assessment.  Foundations of yoga philosophy, ayurveda and western medicine will be introduced.
Blending the second and third module themes of developing and maturing yoga tool skills, we will study the original sources of yoga therapy by reading the classical texts of yoga. Additional yoga tools such as pranavayu movement, yoga nidra, sarira mudra and drsti will be explored based on the classical texts study. We will explore the epics and raja yoga texts to integrate the social, emotional and psychospiritual tools with yoga insights. You will expand your therapy techniques through the experience and exploration of hasta mudra, marma therapy, drsti, yantra, mahavidya, ritual, lifestyle tools, diet and more. Techniques for case taking will be explored and practiced.
Your career begins with practicum mentorship throughout the second module onward. You will be mentored in applying tools and case management skills as you develop your therapeutic practice.
Within the fourth module is the culmination of the previous work. You will learn the pathology of diseases, ayurveda and yoga philosophical considerations. Yoga and basic ayurveda tools will be explored to address wellness concerns. You will practice interfacing yoga, ayurveda and medical information to assess and develop a protocol as you facilitate the client. In this component, the real depth of the scope of practice will be explored.
Use the register link to pay your registration fee.
Application submission for an evaluation of your education.
General disclosure form for our files.
YTT Exam (PDF) for submission with application.
Prerequisites
Requirements include a minimal 500 hour training (an exemption is considered for students of PranaYoga's CYTT), a minimum of 3 years of personal practice and two years teaching (or special considerations must be approved by the director), an application form including an exam that will parlay into a bridge program, and an interview. You must be actively teaching during the training.
School Policies
We have a full listing of school ethics, policies including attendance, payment schedules, student grievances, and more in our catalog. You'll receive a copy of this within your registration. You must fill out an application to complete your registration. It is recommended that you review the policies as you prepare to register for the course. Contact us about a copy.

Cost of the Program
ONLY $16 an hour (less than the average yoga class)

Your Yoga Therapy Training Investment includes:
Non-refundable fee of $250 is due with your registration when you apply. 
Tuition includes $4800 every year for 4 years. This totals $19,200. We offer the option to set your own payment plan within the training format.
Additional costs of approximately $1525 that include training manuals and text books for all 4 years.