Presented by 4Beings:
Hansa Knox, Priti Chanda Klco,
Jeremy Wolf, John Vosler
click each to learn more about these dynamic teachers
Both/And: Merging the Masculine/Feminine 
June 14, 2022
You must register to reserve your space and get the Zoom code
45 minutes @ 8 a.m. PT ~ 9 a.m. MT
10 CT ~ 11 a.m. ET
Worldwide attendees welcomed too!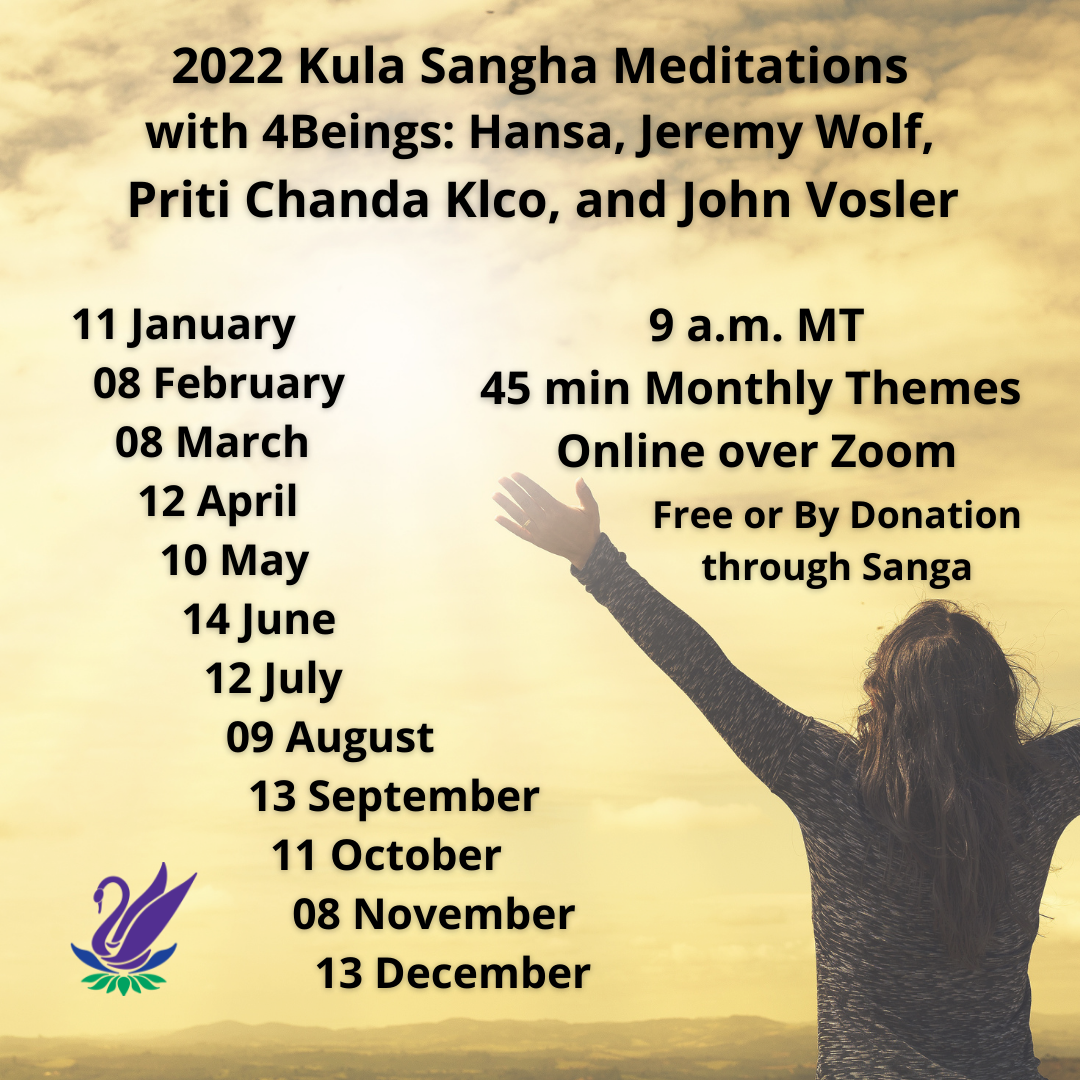 Once registered, you'll receive details about
joining the zoom in a confirmation email.
This month's theme:
Spirit is gender-full, or is it genderless? There may not be an answer to the question because Spirit Source is both/and. There is a time when we need to be affirmative and a time to be creative. Journey toward source is being the flow between the two with grace and ease. Yet, our body and societal identity puts us in a box. In our journey, can we move beyond the external identity and carry into our wholeness with both/and? 
Sanga means to be coming together.
It is the process. 
Sangha is the gathering, the community
that results from Sanga. 
Please consider a donation for your participation.