A Call to Being – A Sacred Sunday event
Presented by:
Hansa Knox, Priti Chanda Klco, Jeremy Wolf, John Vosler
click each to learn more about these dynamic teachers
May 31, 2020: 5-hour online session

Join us Nationwide
10 – 3 p.m. PT
11 – 4 p.m. MT
12 – 5 p.m. CT
1 – 6 p.m. ET
Investment: $125 for the Four of Us!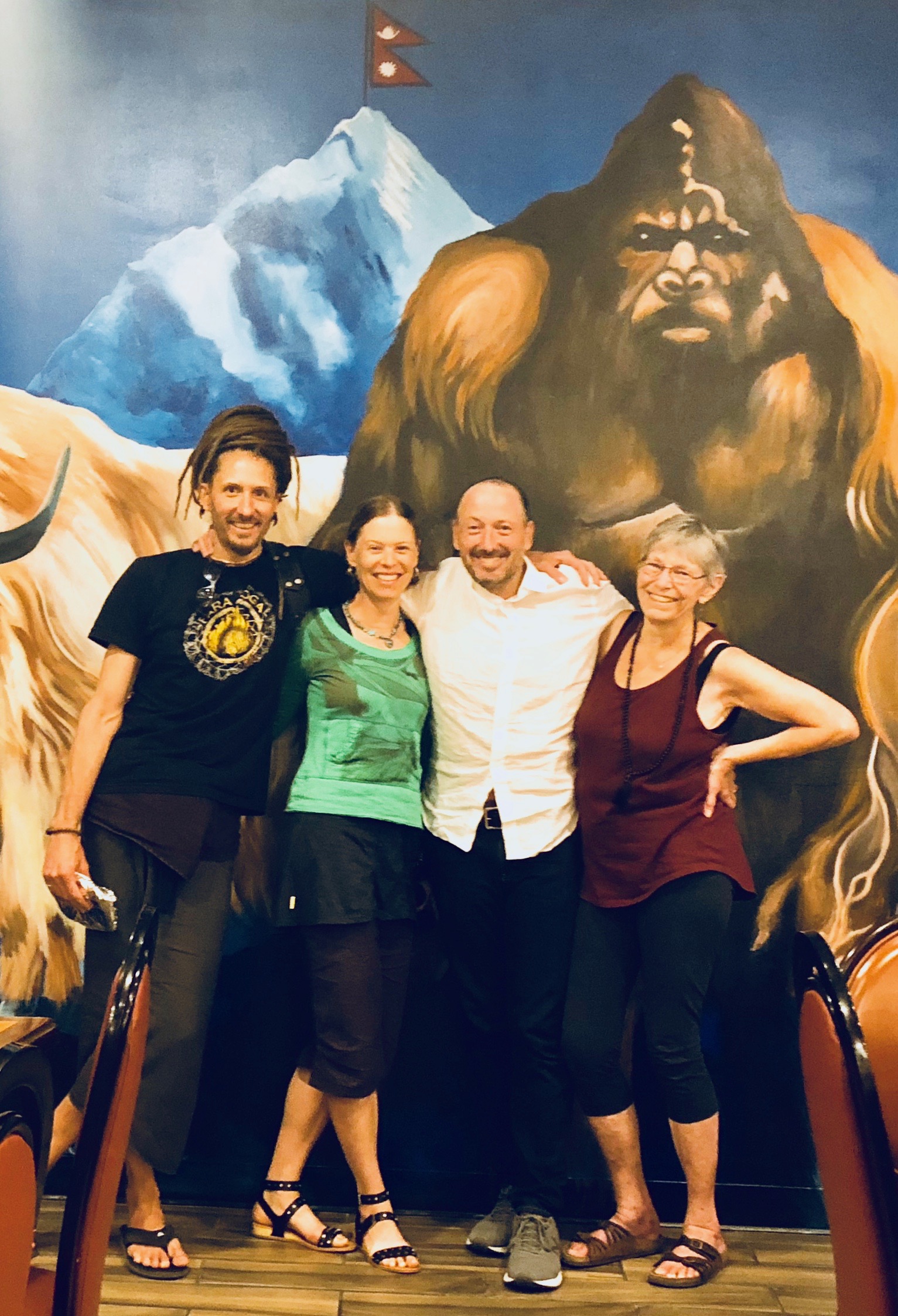 Join us as we continue to reveal the teachings of yoga in a practical way to bring you back to Being.
•Hansa will share subtle energy tools through imploration (rather than exploration), guiding us to implore the expansion of spirit into Nature, inviting you to remember who you really are.
•The creator of PranaBeing, Priti will unfold the richness of discovering self-in-center, sharing her deep knowledge of yoga as self-applied therapy. With prana as our healing tool, obstacles become portals to awakened self knowledge, where we can free ourselves from suffering.
•Jeremy offers his soulful mojo to move us toward skillful self-mastery, reweaving a harmonious relationship between mind and energy.
•John brings the irresistible power of playfulness and loving presence to reignite our enthusiasm for life, in-joy the sacred, and land us firmly in authentic integration of body, mind, heart, and soul.
In our time together, you will experience Yoga, meditation, movement, pranayama, Yoga Nidra and Self-inquiry.
Join the four of us as we share a Sacred Sunday with you from our home into yours: A Call to Being.